Back to collection
All of our products are rigorously field tested and we proudly guarantee against defects in materials and craftsmanship.
Ratings & Reviews
Customer Reviews
10/18/2019
Jim M.
United States
Best hat ever
I already owned one, but liked it so much I decided to get another for when it wears out/gets too dirty. Love this hat, great graphic, comfortable and easy on the wallet.
05/18/2019
Jennifer L.
United States
My new favorite hat
Great fit, lightweight, and very comfortable.
10/08/2018
Zachary S.
United States
Stick to dog stuff
I love everything I've ever bought for my dog from Ruffwear. In an effort to match my dog (maybe weird but I don't care) I bought this hat. The hat dose not fit well on any size adjustment and the overall quality is poor. I'm not too upset about it but it will not get used. Shipping it back seemed like to much effort so i kept it. We will continue to buy our dog items exclusively from Ruffwear though I will not try to match again.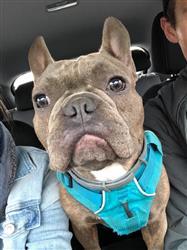 10/13/2017
Madison E.
United States
it was fine
I enjoyed the hat. It's done the hat thing pretty well. My favorite part is that it lets me go an extra day without needing to take a shower. Will wear again.